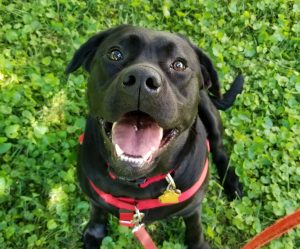 Does your dog have a lot to learn, but you have no time to teach him? Does the thought of one more thing on your schedule make you want to join the circus? Is your untrained dog making your stressful life even more stressful? Sign up for our "While-You-Work" Training Program!
How it works:
At an initial visit to meet your family, your dog, and discuss your goals, we will help you choose the program that best fits your needs. Then, we come to your house during the day several times a week and work with your dog while you're away. Depending on the number of sessions you purchase, we will meet with you regularly to discuss your dog's progress. Once your dog is trained to the level you want, we will show you how to maintain the behavior when we're gone. You will also receive at least one follow-up session after training ends, to troubleshoot any problems or questions you might have.
Who it's for:
Busy families who need their dog trained but either cannot find the time, or don't enjoy doing it themselves. We have seen from experience that more people will have more success with this training program than a typical coaching-type program, where we teach you how to train your dog. We are professionals, and do this every day – we can make progress with your dog much quicker and easier than you can! Why go through the frustration of trying to learn a whole new profession? Does your electrician expect you to learn how to rewire your house yourself? Then why should a dog trainer expect you to train your own dog? We offer this service within 20 miles of Union Bridge, Maryland. This includes Westminster, Eldersburg, Mount Airy, New Market, Woodbine, and surrounding areas. If you are outside of our service area, a mileage fee may apply.
What you get:
Personalized, one-on-one training with a Professional Dog Trainer; a higher rate of success than training on your own; quicker results than training on your own; an initial consult plus at least two follow-up meetings with you to make sure the transfer of behaviors goes smoothly; email and phone support after your last session.