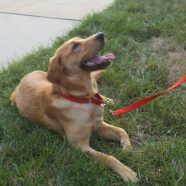 Trying to train your dog yourself can result in loads of frustration for you and your dog. That's probably why you're here! Dog obedience training requires a lot of practice, a lot of specialized education, and a lot of time and patience – all things the you probably don't have an abundance of! With Canine Lifestyle Academy, we can do the dirty work, and you reap the benefits. Don't have time to spend getting your dog to behave the way you'd like? We'll do it for you, and then transfer the skills to you and show you how to maintain them. Unlike many trainers who want you to train your dog from beginning to end, we know that dog training is HARD when you don't do it every day – that's why you hire a professional! However, we do encourage you to be part of the process – if you'd like, you can watch, ask questions, and be hands-on with the training; or if you'd prefer, we can train while you're at work or running errands, and meet regularly to discuss progress and transfer skills.
We offer a variety of services, such as "While-You-Work" Obedience Training (we train your dog during the day while you're away); Puppy Socialization Classes; "Terrible Teens" class to teach manners to your adolescent pup; "Train-ercise" Training Walks (mid-day exercise and leash training); and a "Puppy Prodigy" Program (an intensive puppy socialization and training package). We also offer reactive dog classes, boarding, and board and train!
If you're interested in being hands-on and would rather us coach you how to train your dog, we do offer coaching sessions as well. Our in-home services are available within 30 miles of Sykesville, Maryland. This includes Westminster, Eldersburg, Mount Airy, Reisterstown, Columbia, Elkridge, Ellicott City, and surrounding areas. If you are outside of our service area, a mileage fee may apply.
If you are unsure which type of training you need, we will do an initial consult and work out a training plan with you  for $90.
***IN-HOME TRAINING IS CURRENTLY FULL THROUGH AUGUST***