Puppy Prodigy
We'll get your puppy started on the right path.
At this time, we are not taking any new training clients.
Puppies are exhausting – emotionally and physically.
There is so much to do in such a limited time, not to mention all of the "experts" coming out of the woodwork as soon as you bring home your new bundle of joy!
Who do you listen to? How do you get it all done? What do you prioritize?
Have you had your daily "oh god, what have I done?" moment yet?
That's why we created Puppy Prodigy: because we know the answers, and we want to make sure that the stress of the first few months doesn't get in the way of your enjoyment of a lifetime with a great dog.
Puppy Prodigy is our one month long intensive in home training program for puppies 5 months and under.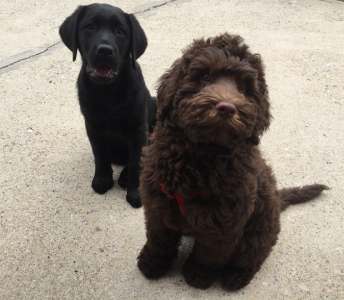 Here's the plan:
First, we start with an initial consultation in your home, giving us a chance to meet you and discuss your goals.
This consultation can even take place before you've brought your puppy home!
Week One
3 midday in-home training sessions for your puppy
2 midday socialization field trips
1 family session to go over what we've been teaching so far, discuss any issues you've been having, and assign a little homework!
Week Two – Four
2 midday in-home training sessions for your puppy
1 midday socialization field trip
1 family session per week
Extras
photos and video from your puppy's midday sessions
email and text support for one month after the program
all for $1,400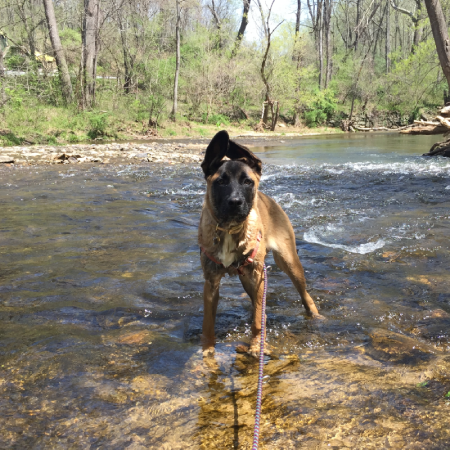 What's involved?
We'll work on basic manners skills such as sit, down, stay, coming when called, loose leash walking, and go to your bed.
We'll practice those skills at your home as well as out on field trips.
While out on field trips, we'll practice being appropriate around new people and dogs, have positive experiences around loud noises, cars, strange surfaces, and new environments.
We'll start teaching your puppy how to accept handling for grooming and veterinary exams and will make a "happy visit" trip to your vet, if they're local!
All that, and a potty break.
Puppy Prodigy is offered within 30 minutes of the
 New Market area, which includes most of
Frederick, Mt. Airy, and Eldersburg, MD.