Puppy Day Camp
TRAINING      SOCIALIZATION      DAYCARE
You want to send your puppy to daycare – but you want to make sure it's a daycare that will take care of your puppy.
You need to make sure your puppy learns some basic manners to be a loved member of the family – but you can't find the time in the day.
You know socialization is important – but you aren't quite sure what that entails.
Welcome to Puppy Day Camp.
(for puppies between 8 weeks and 6 months)
Part training, part socialization, part daycare –
all under the care of a certified professional dog trainer
who's got you (and your puppy) covered.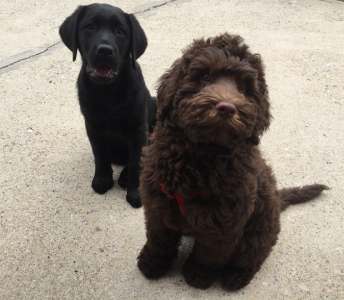 When & Where?
Puppy Day Camp is held on Mondays and Wednesdays from 10:00 am – 1:00 pm on our 9 acre farm in Union Bridge, MD.
How Much?
Choose your package:
1 Week (2 Camp Days) for $200
1 Month (8 Camp Days) for $700
We also offer a pick up & drop off service for puppies in Union Bridge, Mt. Airy, New Market, and parts of Frederick for an additional $30/day.
What's Included?
3 hours of one-on-one training, group training sessions with the other campers, puppy play time, and socialization to new people, dogs, noises, surfaces, animals, movement, and objects.
PLUS! A 30 minute private Zoom lesson every week to show you how to continue working on your puppy's new skills and answer all of your puppy related questions!
Daily report cards
Video of your puppy uploaded to a private YouTube playlist
Your trainer's cell phone number for those emergency questions, cute pictures, and brag worthy moments!
Access to Elementary Online – our online basic manners curriculum.
Daily Schedule
(As a general guideline!)
10:00 am –
10:15 am
Puppies will be occupied with individual enrichment items while everyone arrives and gets settled in!
10:15 am – 10:45 am
Supervised Puppy Play
10:45 am
Potty Break
11:00 am –
12:00 pm
Training Sessions & Crating Practice
12:00 pm
– 12:30 pm
Potty Break & Outdoor Play
12:30 pm –
1:00 pm
Socialization (objects, noises, surfaces, movement, people, dogs, and more!)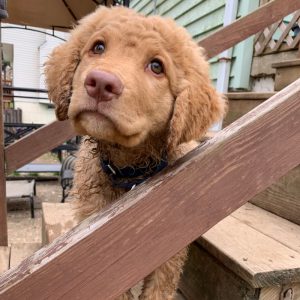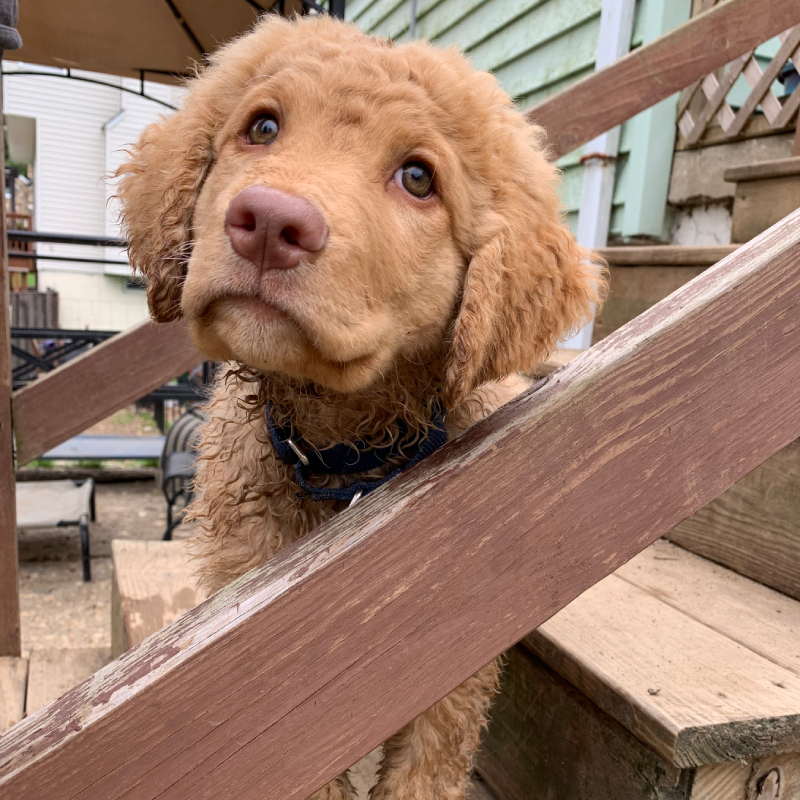 Frequently Asked Questions
Q: What if my puppy hasn't had all of his shots?
A: That's fine – and even preferred! The American Veterinary Society of Animal Behavior encourages owners to start socializing before a puppy's final round of vaccinations. Read more here! 
Q: Who will be taking care of my puppy?
A: Bethany, a Certified Professional Dog Trainer and Karen Pryor Academy Certified Training Partner. Your puppy will be in good hands!
Q: How many puppies will be there?
A: In order to ensure active supervision of your puppy at all times, we will only be taking 4 puppies at a time.
Q: What about inclement weather?
A: Bethany will be in touch by 9:00 am if the weather is looking questionable!
Sign Up Today!
Choose Either: